About Dr. Neumann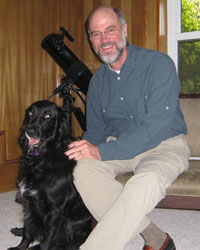 Dr. Neumann was born and raised in San Antonio. He earned his B.A. in Psychology at the University of Texas, and a M.A. in School Psychology and Ph.D. in Clinical Psychology at the University of North Texas, graduating in 1980. He completed his Clinical Psychology Internship at the Medical University of South Carolina/VAMC (Consortium) in Charleston, South Carolina. Dr. Neumann is a Licensed Psychologist with Health Service Provider designation, a Licensed Marriage and Family Therapist, and a Licensed Specialist in School Psychology.
Earlier in his career, Dr. Neumann taught psychology at Eastfield College and the University of North Texas. As a school psychologist in the public school system, he worked with both regular and special education students, and provided in-service training for teachers and other staff. At the Dallas Child Guidance Clinic, he served on the Training Committee of their APA-approved Clinical Psychology Internship program.  He also directed the Research Committee and the Therapeutic Foster Home program, and worked extensively with abuse victims, perpetrators and their families. He received the Outstanding Psychologist Award of Excellence at the Clinic in 1987. Research interests have included ADHD, social anxiety treatment, depression, and student learning styles. He has numerous professional presentations and publications in professional journals ranging from the American Psychologist to Perceptual and Motor Skills, and he has served as a reviewer for the Journal of Consulting and Clinical Psychology.
Since 1988, Dr. Neumann has been engaged in full time private practice in Plano, Texas. He is a clinical member of the American Association of Marriage and Family Therapists, and a member of the American Psychological Association, Texas Psychological Association, and the Collin County Psychological Association, where he previously served as President.
Dr. Neumann and his wife reside in Collin County. They have two grown children who reside elsewhere, and a Black Lab/Golden Retriever mix who resides at their home. Dr. Neumann enjoys outdoor pursuits, and is especially fond of backpacking and canoeing. He plays the mountain dulcimer and is Vice-President of the Lone Star State Dulcimer Society.